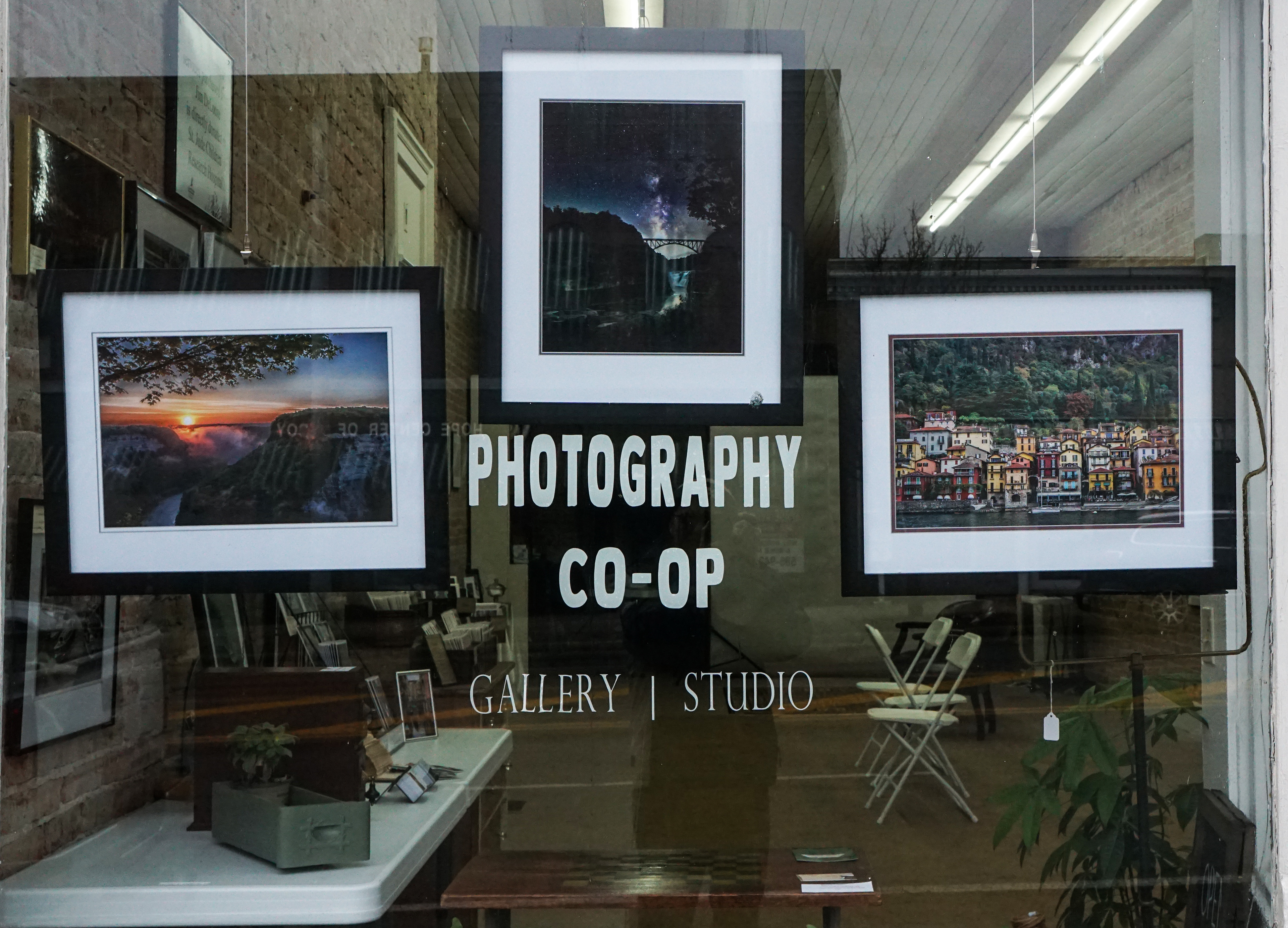 The Photography Co-op is located at 43 Main St. LeRoy, NY.  It's where photographers meet, learn, create and display. 
Meet: Grab a cup of coffee at McDonald's (3 doors up from the Co-op) and come in to just chat, organize a photowalk or plan a travelog or informal photo class.
Learn: Take a class or teach a class.
Create: Rent the photography studio by the hour or day.
Display: Be part of photography exhibits. We have four a year.  If you need quality, affordable prints fast, I print 5x7, 8x10, 11x14 and 16x20.  I also offer prints with digital mats.
We also have a small gift shop managed by April Crissy, owner of April's Finds, featuring affordable gift items and one-of-a-kind greeting cards by Kelly Lucero.
If you would like to become a member, or if you have any questions, please fill out the form below.
If you would like to visit our virtual gallery, click the Co-op Virtual Gallery button below the form.
Photography Co-op Membership Benefits:
Access to studio rental on an hourly or daily basis.
Access to photographic printing. If you need high quality printing with fast turn-around, I print 8x10 up to 16x20 with digital mats and mounting available.
Access to exhibiting at the Co-op's 4 photography shows.
Access to using the Co-op meeting area with TV and Apple box for computer link to TV.
Free access to Co-op advertising bulletin board.
Free access to the Photography Co-op virtual gallery where you can display up to 10 prints. All prints are for sale: exhibitor makes $40 for an 11x14 sale and $45 for a 16x20 sale. The Co-op prints and delivers all sales at no charge to the exhibitor.
Any 1 Hour photo classes are free, $10 value, each class.